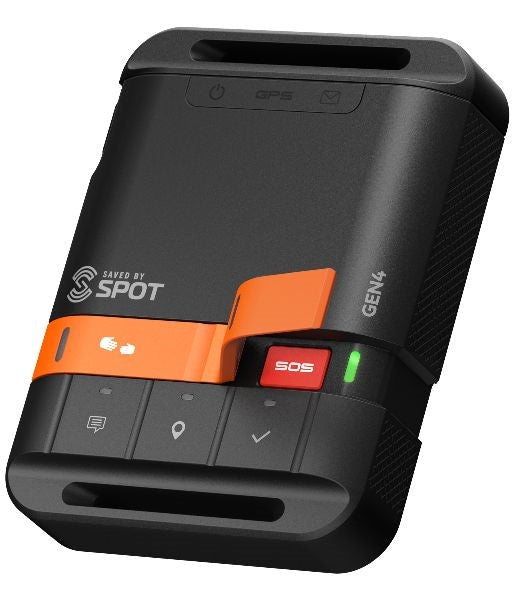 SPOT GEN 4 - Satellite Personal Tracker
Now back in stock! 

Buy from an authorized Australian dealer with

C-tick approval for use in Australia
Sleek and rugged, meant for adventure

SPOT GEN 4 gives you a critical, life-saving line of communication when you travel beyond the boundaries of reliable cellular service. SPOT Gen4 lets family, friends, and colleagues know you are OK, or if the unexpected should happen, sends your GPS location to emergency responders all with the push of a button. Add this rugged, pocket-sized device to your essential gear and stay connected wherever you play or work.
S.O.S.
With the push of a button, GEOS International Emergency Response Coordination Center provides your GPS coordinates and information to local response teams - for example contacting 0-0-0 responders in Australia. The S.O.S. button is for emergencies only.
TRACKING
Customised tracking features take your adventure to the next level. Choose motion-activated tracking regardless of the level of service you choose and set up a vibration sensor to tell your SPOT to send track updates when you are moving and to stop when you do.