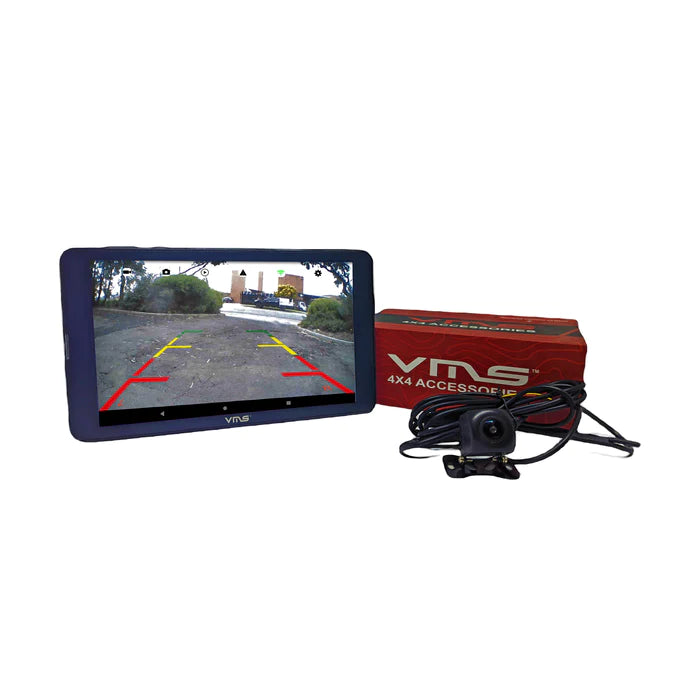 Reversing Camera - Suit VMS 3DX
by VMS
Wireless Reversing camera to suit VMS 3DX
Out of stock until further notice.
You only need to setup / connect the device to the camera once and you are good to go.
This helps the driver to be aware of their surroundings, such as walls, other vehicles and obstructions, uneven terrain etc while reversing their vehicle.
Please note:
To optimise the WiFi connection between 3DX and the WiFi camera, it is recommended that the 3DX WiFi connection is set up to only connect to the camera's WiFi connection.
The power wire (red) for the camera needs to be always powered on when car is on (could be connected to accessory power to avoid draining the main battery) and trigger wire (yellow) can be connected to reverse backing light.
VMS recommends that this device is installed professionally by a qualified auto-electrician. VMS is not liable for any damage caused as a result of the installation.

Post installation, it is essential to note that the device uses WiFi technology for its connection and connection strength may vary depending on the distance and obstructions between the 3DX unit and the WiFi camera.

This device is designed specifically for vehicle use and performance with camper trailers/caravans may vary
Camera mounting considerations:
Test the camera positioning before permanently mounting it on the surface.

The higher the camera is positioned, the

 better the viewing angle.
Suit