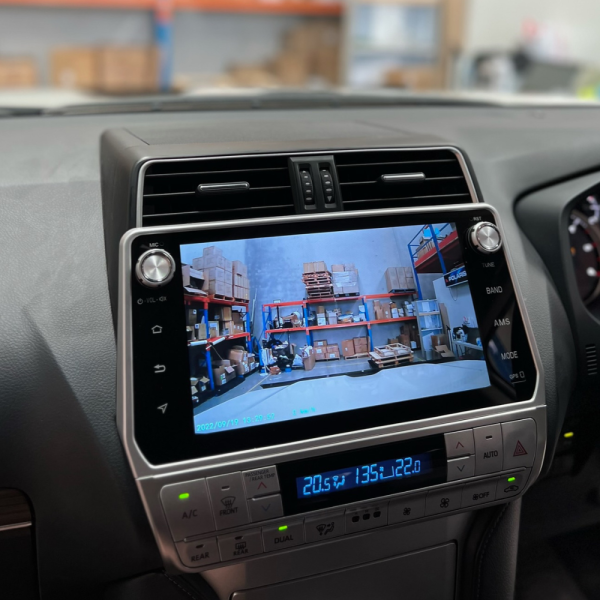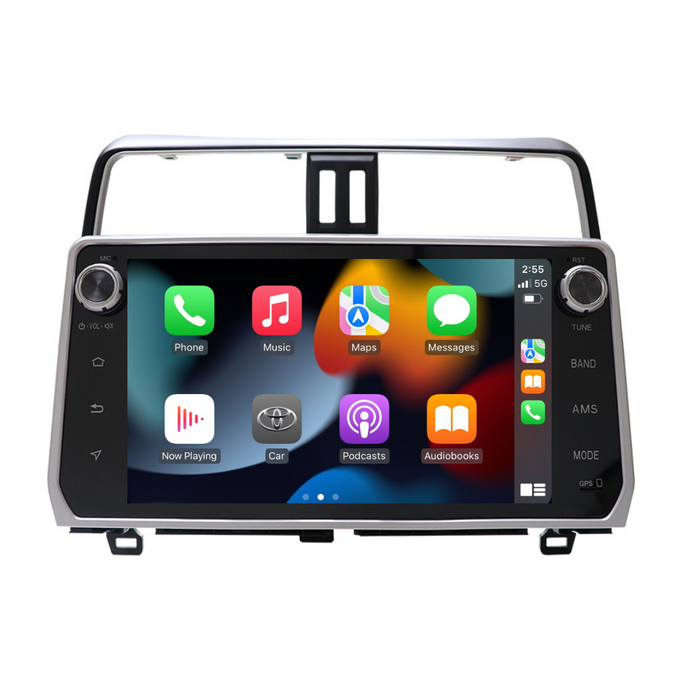 Polaris 10.1" Toyota Prado 2018-22 in-Dash
by Polaris
10.1″ head unit designed specifically for Toyota Prado 150, 2018-22
Australia wide Off-Road Topo Maps now included!
The Prado Maxx18 is the perfect upgrade for your current 150 series Toyota Prado head unit. With a stunning 10.1″-inch screen and all of the features you need, this is the best bang for your buck!
This head unit is designed to fit seamlessly into your 2018-2022 Toyota Prado 150 series (2020-2022 will require a different harness, please select your model).
Navigate your own way with wireless Apple Carplay/Android Auto. You can even download your favorite apps directly to your head unit, which means there are no limits on what you can do with this system!
Add off-road maps from award-winning Hema so that you always know exactly where you are while in remote areas—even when they aren't on Google Maps!
The Prado Maxx will retain your factory cameras so you can keep reversing like a pro!
10.1″" sleek head unit designed to fit perfectly in the 2018-2022 Toyota Prado 150 series (2020-2022 will require a different harness, please select your model).
Wiring harness included
Wireless Carplay / Android Auto
Bluetooth
Retains 360° camera (see notes below)
AM/FM radio
2 x USB inputs
Built-in WiFi
Download additional apps via play the store
Second camera input
Android 10 operating system
Screen resolution: 1024×600
Compatible vehicles: 
2018-2020 Toyota Prado 150 series
2020-2022 Toyota Prado 150 series
360° camera notes
2018-2020 Toyota Prado 150 series will retain 360-degree camera normal view
2020-2022 Toyota Prado 150 series will retain 360-degree camera 3D view
Options: